Excellent Handicraft Japanese Yakimono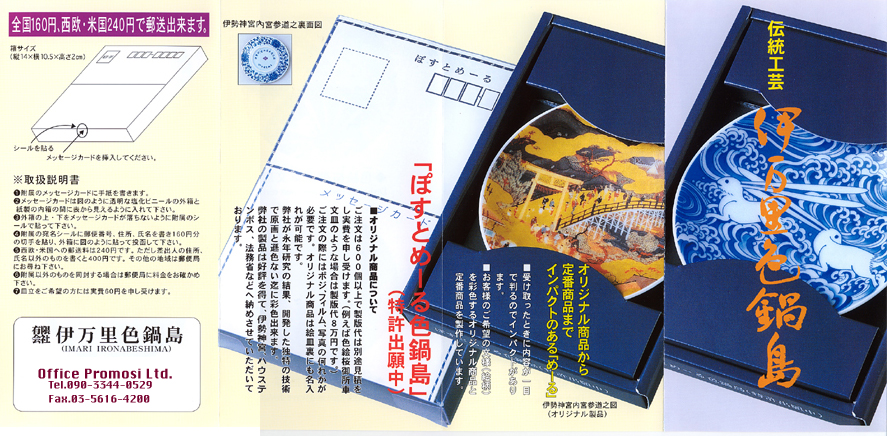 An Excellent Handicraft Japanese Yakimono (porcelain small plate) For Sale with a very cheap price Rp.1,500 each with the size of postcard.

This yakimono is made from the southern part of Japan called Saga prefecture.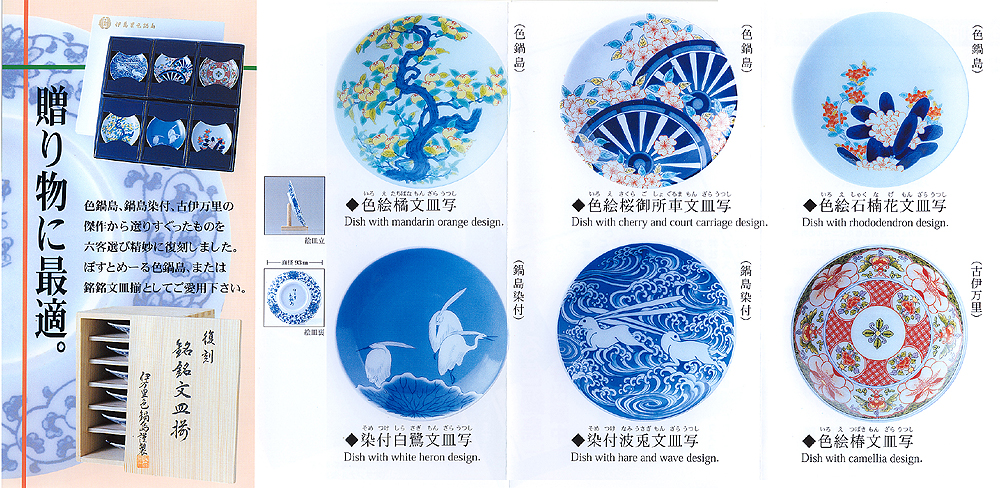 If you want to buy one set of yakimono contains of 6 yakimono, it is already included the very handicraft beautiful wood box only with the price 9,000 yen.
For all inquiry please contact:
Office Promosi Ltd. (Japan)
Fax.+81-3-5616-4200
Email: info@promosi.jp
The number is very limited. For order inside Japan, the price is included transportation cost. But for order from outside Japan, we will add with the proper overseas mail/post fee.
---
[an error occurred while processing this directive]
HOME | Today's News | Shopping | Add URL
Copyright 1999-2003 © SuratkabarCom Online